Please view my Assignment 3 here. I chose to use a Wiki so that I could have a simple yet effective wireframe and a site that my students could navigate independently. This activity will actually be used in my new 5/6 English Language Arts class as we are doing a novel study on the book Wonder and the students are reading at different paces. I have several gifted students who need to be challenged but I will be simultaneously working with a small group of lower readers to read the novel orally. Therefore, the gifted students will work through this assignment independently in the adjacent computer lab during the time that the rest of the class is reading. This activity also relates cross-curricularly to a health and science unit that the students are doing on the human body.
Please view my Wireframe
My design is very simple and straightforward because I want my students to focus on the content of the course. I have found that WordPress can limit certain basic themes. I would also need to make sure that whatever tool that I used was accessible on the network at my school.
This is a much friendlier version of HTML than I was working with last weekend!

I had to create a blog for an assignment in my Diversity course and I had to figure out using very primitive HTML. We had already embedded hyperlinks in our Word draft and I thought that copying and pasting it would be very simple, however, it pasted without any hyperlinks and I had to manually go in and change every one! Here is a link to the website that I created (with content that my partner Risa Drobot and I collaborated on). I have since removed our names because our professor wanted to keep it as an example for future courses.
I had to learn how to:
Center Text
Make it Italic
Create Bulleted Lists
I had a lot of trouble trying to insert a picture as I couldn't make the size smaller and it took up the entire page. Unfortunately I had to ditch that idea because the wikidot tips on html weren't as extensive as this week's readings, I should have read ahead! I've finally figured out how to paste one. Here is the Wiki Dot Logo (the blog website with HTML formatting that I used).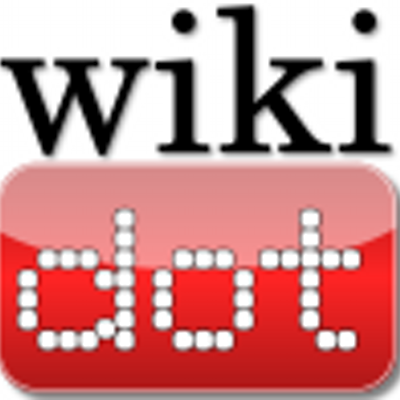 Initially I was trying to decide between using a personal wordpress site and the wiki dot site.
Here was the example given in class.
Here is an example of what my thoughts were on the decision, in a table:
| WordPress | Wiki Dot |
| --- | --- |
| Newer Formatting | Older, more time consuming formatting |
| Harder to align to Wiki Dot example given in class | Can make it exactly like the example given in class |
The settings for Flickr slideshows have changed greatly. The easiest thing to do is add /show to the end of the url presented when you go to share the album and to click the add media box in the tool bar and paste the URL there. Here are some photos from Kelowna in a Flickr slideshow that I took.
After reading the 2013 Horizon Report for K12 and "Emerging Technologies in E-Learning", I can see myself using some of the tools and trends discussed in my class to "bring something new to the table".
I can see myself using Coding as Literacy and Students as Creators in the classroom to embed coding within the K-12 curriculum. Students can collaboratively design websites, develop educational games and apps, and design solutions to challenges by modeling and prototyping new products. Raspberry PI, Scratch, and LegoNXT could be helpful in teaching coding. For elementary-specific coding, this article (found through the Horizon report) listing 5 steps is especially helpful. There is also an interesting article on encouraging students to plan a unit of inquiry that I can see myself using. 
Rethinking the roles of teachers, creating authentic learning experiences and collaborative learning could be made possible on a new level through use of the web. Makerspaces would be something to promote when I obtain a teaching position at one school.
The following would also enhance my teaching through use of the web: online collaboration, computer based games for learning and evaluating and improving my online teaching effectiveness as well as assessment and evaluation and universal design. I might also use blogs, wikis, podcasts, vodcasts, RSS feeds, and Google Maps, however, I would need to review it using a safety plan.
The image of the Networked Teacher is a perfect example of what I endeavor to be!
Please find my Assignment 2 here.
After reviewing the resources on Internet safety for K-12 students and considering my own experience as a teacher, I tend to agree with Dr Tanya Byron's approach that "at a public swimming pool we have gates, put up signs, have lifeguards and shallow ends, but we also teach children how to swim". Similar to any risk-taking activity, cybersafety concerns can be met with a technology safety plan that protects the interests of students and educators while allowing them to be 21-st Century learners and creative innovators. I believe that the risks to students and possible backlash from parents and administration can be mitigated by mindfully preparing a school's approach to safe internet use. By doing so, I don't believe that learning might be missed if too many restricts are placed on internet use because I would advocate for grade-specific limitations. For example, the needs of a grade two student might differ vastly from those of a grade seven, and by the time students received gradual freedom in higher grades, they would have been scaffolded and trained to utilize the freedom appropriately.
The activity that my co-teacher and I used with Grade 1 and 2 students was to create a story with partners using an iPad. Students began by creating a plot diagram in a storyboard app. Unfortunately I don't know the name of the app that they used after storyboarding, but they didn't create a video in the traditional sense. Rather, they inserted images into a chosen background that they then virtually cut out and used their fingers to move around the scene (i.e. made them bigger or smaller, move around). Students then created a voice over and inserted it into their animation to complete their videos. As there were no faces or actual names used, it was uploaded to the class Youtube channel and linked to the class blog where parents could access their children's work.
I evaluated it against the SECTIONS and TEC-VARIETY models. I chose the TEC-VARIETY model because of how it addresses different aspects of learner motivation and I used the SECTIONS model for how I chose the specific technology that students used. The iPads and internet were accessible for each group of students at no cost because they belonged to the school. The project was only worked on during class time and properly saved so students could access it the next time that they worked on it. One might argue that the TEC-VARIETY model increased motivation in my students rather than simply using a pencil and paper to bring their stories to life. I observed students who were curious, engaged and working purposefully to achieve their goals. Parents also gave positive feedback feeling as if they were a part of the class. I feel that set against both frameworks it was a successful lesson.
Critiques that I might include are security and privacy – being mindful any time that something is posted in a public way (i.e. cautioning students and parents against sharing the Youtube video on their social media to create a trace to the class and school and expose any vulnerable students), I could have used Apple TV or a projector to show students a clearer example of how to work with the software (rather than directly on the iPad at the carpet), I also could have included more interactions between groups: finding a way for students to comment on each other's work rather than just verbally. Students had some variety and autonomy but I could have given them several animation apps to work with (that I evaluated ahead of time) and allowed them the freedom to choose the one that worked best for their vision.
SECTIONS MODEL
S tudents
E ase of use
C osts
T eaching functions
I nteraction
O rganisational issues
N etworking
S ecurity and privacy
TEC-VARIETY MODEL
1. Tone/Climate: Psychological Safety, Comfort, Sense of Belonging
2. Encouragement: Feedback, Responsiveness, Praise, Supports
3. Curiosity: Surprise, Intrigue, Unknowns
4. Variety: Novelty, Fun, Fantasy
5. Autonomy: Choice, Control, Flexibility, Opportunities
6. Relevance: Meaningful, Authentic, Interesting
7. Interactivity: Collaborative, Team-Based, Community
8. Engagement: Effort, Involvement, Investment
9. Tension: Challenge, Dissonance, Controversy
10. Yielding Products: Goal Driven, Purposeful Vision, Ownership
A learning activity that I can facilitate in my teaching context and have evaluated using the TEC-VARIETY model involves summative assessment. I had one student who had difficulty hand writing answers on tests and who would become so frustrated that he would refuse to fill anything out. Eventually I asked a high school student who volunteered in the class to read him the questions and to scribe for him. He ended up getting the best possible mark- he had taken in all of the knowledge but his brain was working too quickly for his hands to catch up.
I'd like to build on what I learned from that situation and student and present a summative assessment in a more creative way. Each student will be provided an iPad and can choose how they want to answer the four questions that they are given regarding the material covered in a specified amount of time. They will wear noise controlled headphones and click pre-saved videos of me asking the questions. I will turn the Wifi off on the iPads and clearly state and observe that students aren't searching the internet for answers. Students can interpret the questions however they like and deliver their answers in creative ways such as by making graphic organizers, drawn mind-maps, in the case of this individual student, they might choose to go in the hall and record their voice speaking the answers or a video of themselves, as long as it is original work. Depending on the student they may choose just to type the answers, but other students might use a paint or drawing app to make their own images. Once all assignments are submitted, saved and reviewed by me, students can have the option to present their interpretation to the class so that knowledge is shared and reinforced, and creativity is celebrated. I am hoping that this exercise will successfully set the tone/climate for excitement to share what was learned from a unit and remove the fear and stigma surrounding traditional approaches to summative assessment.
I chose to use the provided criteria of:
Grade-level Match
Currency
Coverage
Accuracy
Objectivity
I used the following websites:
http://www.mathplayground.com/grade_3_games.html
https://www.coolmath4kids.com/http://blogs.gssd.ca/mmorley/grade-3/three-math/
http://www.mathsisfun.com/numbers/index.html
https://www.bced.gov.bc.ca/abed/shared.pdf
https://www.khanacademy.org/math/cc-third-grade-math/cc-3rd-mult-div-topic
https://curriculum.gov.bc.ca/curriculum/mathematics/3
Criteria Chart:
View my chart here.
Report:
I initially began my research focused on interactive websites that my students can work with first-hand to test and reinforce their math knowledge. My main concern for these websites was that their content was appropriate, had little to no advertising, and that I could set my students up for success using specific and measurable tasks (i.e. that they wouldn't be overwhelmed or feel a sense of failure if they were faced with too hard of problems). I wanted students to experience the freedom of choosing their own "games" to play with. I preferred Math Playground and Michelle Morely's blog over Cool Math 4 Kids, because Math Playground and Ms. Morely's blog both had grade-specific sections. Ms. Morley's took it one step further by having games linked to Saskatchewan Grade 3 Math curriculum that students could easily access and presented the content in such a way that an educator could even use as an assessment tool. I could have easily adapted the Saskatchewan curriculum to the new BC curriculum and saved the links in a tool such as Diigo.
I enjoyed playing the games on both websites which is why I included coolmath4kids.com. Last year I allowed my students to play on Cool Math Games, however, after revisiting it through our course criteria, I decided that I would no longer use it. There was excessive advertising including videos before games, which took away from student's learning and I also questioned some of the content of the games. I am glad that I have found better websites.
I chose to research online games because although I play many hands-on math games in class with math manipulatives, I have found that students enjoy online games almost to the point that they forget that they are learning! I believe that having noise controlled headphones for each student would help.
The Math is Fun and the Khan Academy websites provided math lessons that I might project on a white board or have students follow along on their screens with me. They presented more of an A-Z approach to math lessons with introductions, examples, and follow up questions. They could be helpful with presenting a whole unit in math. I would probably lean more towards the Khan academy website for introductions because I really enjoyed the videos used to present concepts in concrete and tangible terms. I loved that there were no advertisements before viewing the videos and also the ability to pause and revisit the presentations. I loved the follow-up questions on Math is Fun.
I loved the website and document for including First Nations Content in a cross-curricular way with math (page 22). There were so many appropriate recommendations that I would definitely include in not only math lessons but other subject areas. I hope that an updated version will be released to complement the new curriculum.
Finally, I would always consult the BC Curriculum before planning a lesson, and the updated website is vital in addressing learning expectations.
My reaction to the critique of Massive Open Online Courses presented began with an identification with Brennan and then an appreciation of several of Downes' rebuttals. I agree with Brennan's perspective emphasizing the importance of self-efficacy (something that he says connectivist theory ignores). As a learner myself, I need to check in and know that I am on the right track. I also appreciated his warnings against too high a cognitive load.
Downes, however, contends that we should slowly gain competence rather than all at once, and that course designers should recognize that need. His analogy of new google users and the gradual entry was something that I could relate to, as my lessons whether technological or not, start off with a general introduction, and then I re-teach as necessary through the gradual release of responsibility. I disagree with him that as adults we shouldn't need reassurance because I like to know when I am on the right track.
Downes raises a valid point: "connectivism is not constructivism – there is no obligation for the educator to be absent, and he or she should feel free to 'teach', to 'preach', or make their presence felt in the course as much as they wish, the only limitation being that this presence is as a participant and not an authority figure". A great deal of approaches to learning are focused on how to tap in to student's creativity and need to explore while also balancing the delivery of content and the understanding of curriculum. I found myself applying Downes' perspective to my view of education (whether technological or not).
One term that was emphasized in my teacher training was Vygotsky's Zone of Proximal Development where students are provided necessary scaffolding to help them achieve their learning goals. Connectivism reminds me of it, only it is not just the teacher scaffolding the student, but all learners. The possibilities presented by connectivism in the Montessori classroom are great, as we already do much of what Downes describes: the "guide" gives a "perfect" presentation to the student to show them the optimal way of working with a material, then the student works with it on their own and tries to figure it out for themselves. The guide will observe the student and at an optimal time, "re-present" the lesson in a perfect way, but never tells the student how to do it: that is the mystery they must figure out for themselves, through self-advocacy. They can ask other students or observe other students as they work with the same material. Older or more advanced students are encouraged to give re-presentations to their peers as everyone learns individually and collaboratively.
The challenges presented by connectivism if it were adopted in my current teaching environment would be difficult because I am no longer in a Montessori classroom, making the participant role of the educator as a part of a classroom learning environment much more difficult and an easy way out is to re-assume a more traditional role.